HUDOST PARTNER WITH STEREO EMBERS TO PREMIERE "RISE TOGETHER". THE SONG MARKS THE LEAD SINGLE FROM THE ALTERNATIVE ROCK GROUP'S FORTHCOMING FULL-LENGTH ALBUM, 'OF WATER + MERCY,' DUE MARCH 29!
"Co-written with Dan Haseltine of Jars of Clay, the song is a moving blast of crunchy alternative rock that's smoldering with urgency and heart. An aching yet rousing take on loss, healing and soulful regeneration, 'Rise Together' boasts a rippling chorus and a powerful message of humanity and hope. Sommer's vocals are imbued with a soaring blend of strength and vulnerability, while Wade plays guitar with equal parts fire and finesse. An affecting number filled with emotive highs and a stirring take on what truly bonds us all together, HuDost's new single is surely heralding an album that will be equally rich and powerful." 
--Alex Green,  STEREO EMBERS, November 14, 2018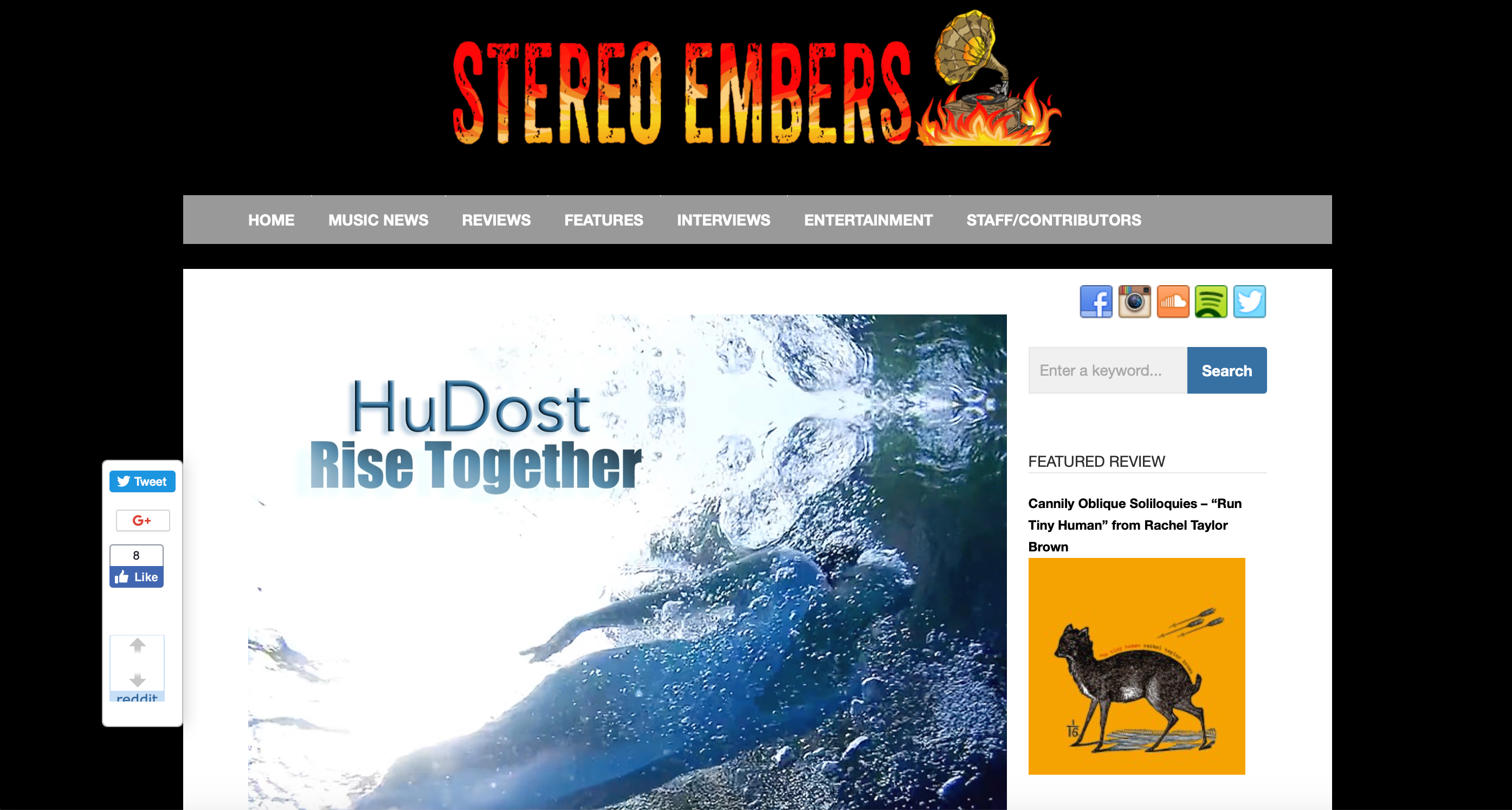 Check out the STEREO EMBERS Feature HERE.
PRE-SAVE 'RISE TOGETHER' ON SPOTIFY HERE!