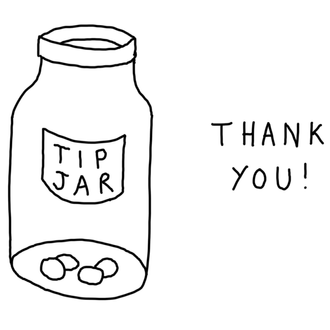 Enter the amount you wish to donate
Mollie Love T Shirts
As many of you know, we recently lost our beloved family member and doggie, Mollie. We decided to do a reprint of this T shirt from many years ago in honor of our love for her. We miss our sweet Mollie and know that many of you also loved her. This is a very limited run.
Read more…
You are HuDost- T- Shirt
The perfect gift to yourself or others! These come in men's and women's sizes in black.
Read more…
Husband-wife-fronted retro-pop art-rock group HUDOST recently partnered with STEREO EMBERS to premiere "Rise Together," the lead single from their forthcoming full-length album OF WATER + MERCY (due April 05, 2019). The song features an anthemic chorus and finds HUDOST's Moksha Sommer and Jemal Wade co-writing with Jars of Clay lead vocalist Dan
Husband-wife-fronted retro-pop art-rock group HUDOST recently partnered with STEREO EMBERS to premiere "Rise Together," the lead single from their forthcoming full-length album OF WATER + MERCY (due April 05, 2019). The song features an anthemic chorus and finds HUDOST's Moksha Sommer and Jemal Wade co-writing with Jars of Clay lead vocalist Dan Haseltine. Additionally, all the Jars of Clay band members were involved on the single—which was recorded at Grey Matters Studio in Nashville, TN—along with Vance Powell (Jack White/White Stripes, Pearl Jam, Brandi Carlile, etc…) running point on the mix.

https://smarturl.it/risetogethersingle

"When I wrote the beginning lyric to 'Rise Together,' I was exploring the ways we all share a common human value and a common thread of life, loss and rebirth, says Dan Haseltine of Jars of Clay. "In the face of an ever-divided life, and in light of so many messages pitting us against our neighbors, it seemed like a worthwhile exercise to strip all the market trappings away and get back to the core of what connects us."

"We met Dan Haseltine of Jars of Clay not through music but through our shared work in political advocacy acting on behalf of people living in extreme poverty," says Moksha Sommer. "Through music and advocacy we have witnessed incredible and real change and know the astonishing power of collective voices on behalf of those who do not have the ability, and sometimes even the rights, to be heard. Songwriting with Dan was a wonderful process of the three of us contributing all that we could and being attached to nothing. I think the result is quite remarkable and reflects the very thing the song is about; rising together through shared vision and action."

Throughout the eight tracks on OF WATER + MERCY--the eighth full-length studio album from HUDOST--there's a rich, eclectic blending of pop and rock with a sound that crosses all borders and barriers, taking the listener on a journey. From Montreal and Kentucky, HuDost weaves a seamless tapestry of sound from the core musicians of Moksha Sommer and Jemal Wade Hines. Having toured the U.S., Canada, and Europe consistently since April 2006, HUDOST's highlight performances include Bonnaroo, Resident band at FloydFest, BhaktiFest, World Café Live, Blissfest, Music City Roots, The Montreal Folk Festival and much more. HUDOST have grown and expanded, travelled rocky and glorious terrain and marveled at all they can learn and explore. Moksha and Jemal Wade in this time have grown as artists, as seekers, as a couple and as a family.

OF WATER + MERCY follows the releases of 2015's full-length The World Is…--a collaborative record with Steve Kilbey of the Australian band The Church with special guest Jon Anderson of YES--and a World Chant album, Sufi Kirtan. The prolific group have also worked with Grammy Award-winner Malcolm Burn (Bob Dylan, Emmylou Harris, Peter Gabriel) and Grammy Award-winner Oz Fritz (Tom Waits, Bill Laswell, Primus)
Read more…
0:00/4:08

0:00/4:07

0:00/5:22

0:00/4:36

0:00/3:56

0:00/5:05

0:00/5:30

0:00/7:39